600 West 218th Street, New York, NY 10034
EVENTS AT INDIAN ROAD, 6/28-7/4

Dyckman Ferry, 1936
FRIDAY, JUNE 28th
8PM, LIVE MUSIC: Bliss Blood and Al Street

Their songs are erotic, sensual, stripped-down rhapsodies to longing, love, heartbreak, and secret desires, and tap into musical styles from across the sound spectrum, from flamenco to jazz to punk rock to North African music, anchored by Al Street's lyrical, virtuosic guitar, and Bliss Blood's dreamy, cinematic, and deeply amorous lyrics.
SATURDAY, JUNE 29th
8PM, LIVE MUSIC: Jazz with The Upper Manhattan Collective
11PM, INDIAN ROAD CAFÉ "B" MOVIE NIGHT
HOSTED BY FOZZIE BARE
RAPPIN' (1985)
In Rappin', Mario Van Peebles is John Hood, a con who when released from jail goes back to his neighborhood to find his girl shacked up with a nasty gang-leader named Duane (Charles Flohe). Duane is on the take with a corrupt contractor who plans to tear down Hood's neighborhood and he and his gang serve as ruffian rowdies who help evict the tenants. John Hood will not put up with this nonsense; he throws a community rap session and gets everybody aligned against the bad guys. His rappin' is so ratin' that he (SPOILER ALERT) impresses a record company and wins his gal back.
1 - 3:30PM, Sunday Songs with Steve Murphy
Now in his fourth year at IRC, the Cafés longest running musical act plays piano medleys from The Beatles, Gershwin, Joel, Porter, Ragtime, Rogers and Hart, Broadway and a bit of opera. Impromptu solos of all styles receive a free drink or dessert.
7PM, LIVE MUSIC: Jazz with The Jerry DeVore Trio
MONDAY thru FRIDAY
4 - 7PM, Happy Hour at the bar
MONDAY, JULY 1st
8PM, OPEN MIC WITH ORVILLE DAVIS
For 187 years in Inwood, Monday nights have seen serious singer-songwriters performing originals and covers; country, rock, folk, jazz, gospel, and alt whatever; electric and acoustic guitars, fiddles, banjos, mandolins, ukuleles, accordions, harmonicas, flutes, keyboards, trombones, saxophones, basses (standup, electric, and acoustic) drums, a cello, and even a berimbau (you can look it up). Everyone is welcome to perform anything--including stand up and spoken word.
TUESDAY, JULY 2nd
7PM, Indian Road Knitting Circle
Come on in, have a glass of wine and/or dinner, and knit.
This week-Amanda Bynes Film Festival: Final Stages Planning
7:30PM, LOST INWOOD:
slides, photos & artifacts from our neighborhood's past
TONIGHT: Inwood's Native American History
LOST INWOOD will explore Inwood's rich Native American history. We'll take a look at turn of the century photos of local archeological digs and discuss the stories behind them.
From there we'll explore some more recent park inhabitants including "Princess" Naomie Kennedy and the staff of the "Indian Life Reservation."
And to add true authenticity to the evening members of the Shorakapok Earth Keepers will also join us.
WEDNESDAY, JULY 3rd
8 - 10PM, Trivia Night with the Dr. Jordan, the Evil Mr. Phil & (sometimes) OJ the Imposter
Come on out and join up with your friends and neighbors for a night of raucous fun and great prizes, including tickets to Broadway and sporting events.
THURSDAY, JULY 4th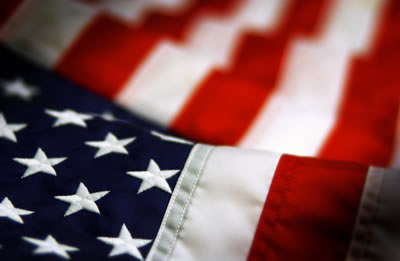 BBQ food and drink specials all day long
Hendrick's Beer of the Week is on hiatus for 2 weeks
Indian Road Cafe
|
600 West 218th Street
|
New York
|
NY
|
10034